Sungwon Lee
From WikiBiron
Sungwon Lee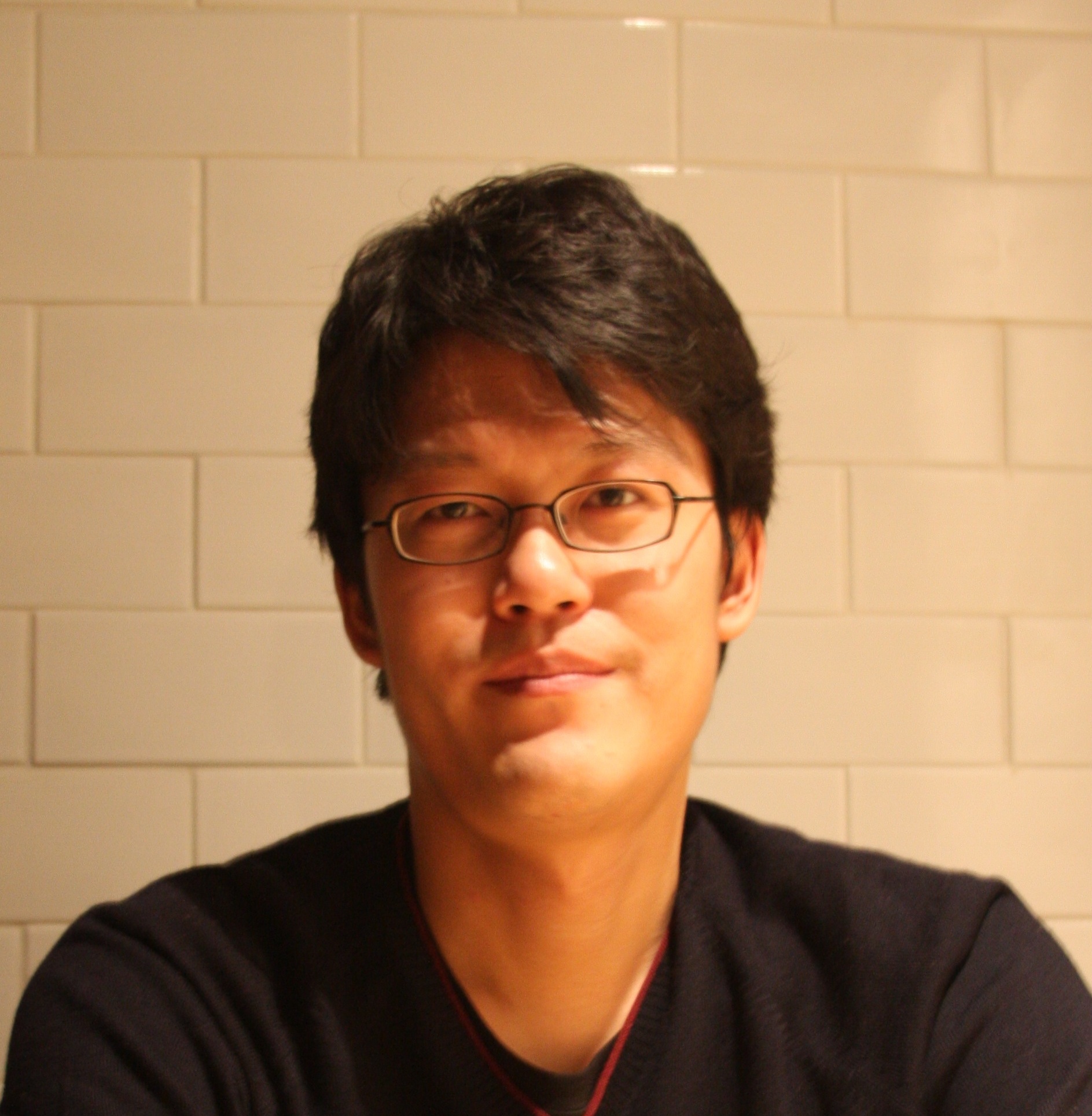 - Department of Electrical Engineering-Systems, University of Southern California, Los Angeles, CA
- Advisor: Antonio Ortega
Telephone: (213)-740-4655
E-mail: sungwonL@gmail.com , sungwonL@usc.edu
F1 Visa status, South Korea Citizenship
Research Interests
Sparse approximation of large data
Energy-efficient data gathering on Wireless Sensor Network (WSN)
Sparse representation and approximation of sensor/image signal
Fast sparse signal reconstruction
Deterministic compressed sensing(CS) with application-driven constraints
Education
Ph.D. candidate, Aug. 2006 - present

Department of Electrical Engineering-Systems, University of Southern California, Los Angeles, CA
Advisor: Prof. Antonio Ortega
Master of Science, Aug. 2004 - May. 2006

Department of Electrical Engineering-Systems, University of Southern California, Los Angeles, CA
Bachelor of Science in Engineering, Mar. 1997 - Feb. 2001

School of Electrical Engineering, Seoul National University, Republic of Korea
Academic Experience
Research Assistant, Aug. 2006 - Present

Depth-map compression for multi-view video

Depth map compression with graph-based transform (GBT)
Adaptive GBT construction for CS

Energy-efficient data gathering on large-scaled wireless sensor network

Joint optimization of transport cost and reconstruction for large sensor data
Spatially-localized CS under transport cost constraint

Fast object detection using UltraWide Band(UWB)-radar

Fast measurement system with UWB hardware-driven constraints
Iterative reconstruction of sparse UWB signal
Teaching Assistantr, Jan. - May 2011/2012

EE 586L/434L Advanced DSP Lab. (Prof. Antonio Ortega)

Real-time signal processing using DSP processor.
C programming for embedded platforms. Understand real-time processing system issues including constraints of embedded systems and complexity analysis for improved algorithm design.
Skills: C-programming on TMS320C6713, 6416 and TMS320DM6437 DSK board.
Professional Experience
Summer Intern, May 2012 - Aug. 2012

Contribution:

Implemented continuous 3D visualization with real-time eye tracking using openGL, OSG, and SDK of OptiTrack camera
Developed fast parallel decoding of light field data using DCT and DWT followed by AGP (Amplitude and Group Partitioning)
Proposed 4-D light field compression using depth map for glass-free 3D TV
Software Engineer, Dec. 2000 - Jul. 2004

Employer: Alticast Corp., Seoul, Korea
Contribution:

Designed database schema for data repository of broadcasting server for interactive digital television using Oracle 8/8i database
Designed/developed C++ API for broadcasting data manipulation with Oracle 8/8i database and Oracle Call Interface (OCI) on UNIX and Windows
Developed MPEG-2 Transport Stream (TS) analyzer using C and ASI interface card on UNIX
Developed MPEG-2 TS generator in Automatic Test Environment (ATE) for Multimedia Home Platform (MHP) proposed by Digital Video Broadcasting (DVB)
Proposed proprietary standard for communication among broadcasting servers using MPEG-2 (ISO 13818-6)
Participated in designing C API for Digital Media Broadcast (DMB) device.
Part-time Software Engineer, Feb. 2000 - Nov. 2000

Employer: Netping Corp., Seoul, Korea
Contribution:

Developed Automatic Response System (ARS) with Intel Dialogic board
Developed video conference software using H.263 via Internet
Developed configurable WEB board with PHP and MySQL
Technical Skills
| Skills | Professional Experience (years) | Academic Experience (years) |
| --- | --- | --- |
| Languages | C/C++ (4.5), Perl (2), Java Script (2) | C (4), MATLAB (6) |
| Database | Interactive digital broadcasting standards(MPEG-2, DVB-MHP, OCAP) (3.5) | H.264/MPEG-4 AVC (2), HEVC (0.5) |
| Graphics | SQL(4), Oracle 8/8i (3.5), Oracle Call Interface (3.5), MySQL (1) | -- |
| Internet | OpenGL, OSG (0.3) | -- |
| DSP | -- | TMS320C6713 / 6416 (1), TMS320DM6437 (1) |
Publications
S. Lee and A. Ortega "Adaptive Compressed Sensing for Depthmap Compression Using Graph-based Transform". To appear in International Conference on Image Processing (ICIP'12)
S. Lee and A. Ortega "Joint Optimization of Transport Cost and Reconstruction for Spatially-Localized Compressed Sensing in Multi-Hop Sensor Networks ". In Proceedings of APSIPA Annual Summit and Conference (APSIPA ASC 2010), Singapore, December 2010. PDF format
S. Lee, S. Pattem, M. Sathiamoorthy,B. Krishnamachari, and A. Ortega "Spatially-Localized Compressed Sensing and Routing in Multi-hop Sensor Networks". In Proceedings of Third International Conference on Geosensor Networks (GSN'09), Oxford, July 2009. PDF format
S. Lee, S. Pattem, M. Sathiamoorthy,B. Krishnamachari, and A. Ortega "Compressed Sensing and Routing in Sensor Networks". USC CENG Technical Report, CENG-2009-4,2009. PDF format
G. Shen, S. Y. Lee, S. Lee, S. Pattem, A. Tu, B. Krishnamachari, A. Ortega, M. Cheng, S. Dolinar, A. Kiely, H. Xie, "Novel Distributed Wavelet Transforms and Routing Algorithms for Efficient Data Gathering in Sensor Webs". Earth Science and Tech. Conf. (ESTC'08), Adelphi, MD, June 2008. PDF format
S. Lee, S. Pattem, G. Shen, A. Tu, B. Krishnamachari, A. Ortega, M. Cheng, S. Dolinar, A. Kiely, H. Xie, "A Distributed Wavelet Approach for Efficient Information Representation and Data Gathering in Sensor Webs". NASA Science and Tech. Conf. (NSTC'07), Adelphi, MD, May 2007. PDF format
Presentations
S. Lee and A. Ortega "Adaptive Compressed Sensing for Depthmap Compression Using Graph-based Transform". To appear in International Conference on Image Processing (ICIP'12)
S. Lee and A. Ortega "Adaptive Compressed Sensing for Depthmap Compression ". 2nd Annual Ming Hsieh Department of Electrical Engineering Research Festival hosted by MHI, USC, April 2012 PPT
S. Lee and A. Ortega "Joint Optimization of Transport Cost and Reconstruction for Spatially-Localized Compressed Sensing". 1st Annual Ming Hsieh Department of Electrical Engineering Research Festival hosted by MHI, USC, April 2011 PPT
S. Lee and A. Ortega "Joint Optimization of Transport Cost and Reconstruction for Spatially-Localized Compressed Sensing in Multi-Hop Sensor Networks ". In Proceedings of APSIPA Annual Summit and Conference (APSIPA ASC 2010), Singapore, December 2010. PPT
S. Lee, S. Pattem, M. Sathiamoorthy,B. Krishnamachari, and A. Ortega "Spatially-Localized Compressed Sensing and Routing in Multi-hop Sensor Networks". In Proceedings of Third International Conference on Geosensor Networks (GSN'09), Oxford, July 2009. PPT
Relevant Courses Taken
EE-583(Adaptive Signal Processing), CSCI-570(Analysis of Algorithms), EE-569(Digital Image Processing), EE-652(Wireless Sensor Networks), EE-596(Wavelets), CSCI-576(Multimedia Systems Design), EE-559(Mathematical Pattern Recognition), EE-553(Computational Solution of Optimization Problems)